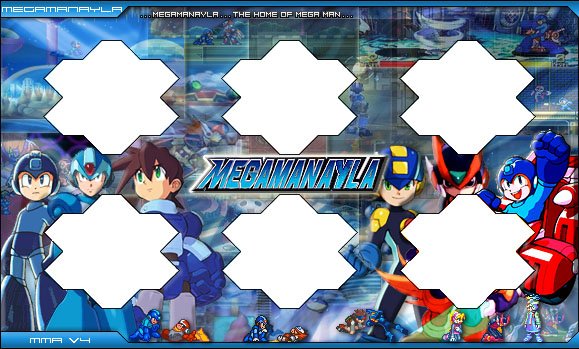 Lan Hikari - Lan, a fifth-grade student (sixth-grade at the outset of Battle Network 4 and Axess), is not particularly special, but the bond of friendship between him and his NetNavi, Mega Man, allows them to achieve what others may deem impossible. In the anime and manga, Lan is the only child of Yuichiro Hikari and Haruka Hikari, while in the games, he had a twin brother, Hub, who died as a child from a heart condition and was reincarnated in the form of Mega Man.







Mega Man.EXE - known in Japan as Rockman.EXE, is a fictional character and the main NetNavi protagonist in the Mega Man Battle Network series of video games and the Mega Man NT Warrior anime and manga. His design is based on Mega Man of the original Mega Man series. In the anime, he is voiced by Andrew Francis in the English version, and Akiko Kimura in the Japanese version of the anime and Mega Man Network Transmission.














Mayl - is Lan's best friend who lives next door to him. Her Navi is Roll who is based off of Roll from the other Mega Man games. . Roll has the ability to attack other Navi's as well as heal programs. Roll also has the form of a Battle Chip which allows her to be summoned .













Roll - is the Navi of Mayl Sakurai and in the games, she can hover over obstacles use electricity against viruses with her antennas, recover damage and launch Arrows she can also summon viruses.