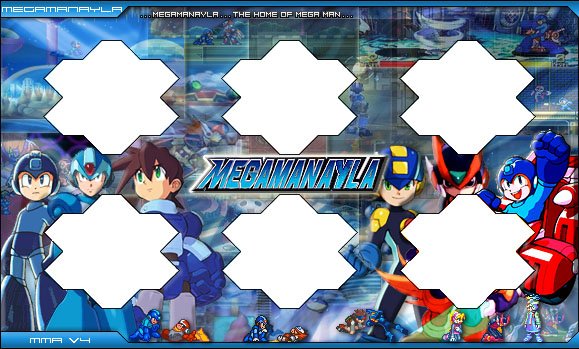 All content found here relating to Mega Man, Mega Man X, Mega Man Legends, Mega Man Battle Network, Mega Man Zero and Rockman, including information and images are registered trademarks of Capcom.
MegaManAyla is in no way or form affiliated with Capcom of Japan or Capcom of America.
Unauthorized reproduction or stealing of any material from this site including images, media and layout is illegal and will be dealt with accordingly.
If the webmaster gives permission to certain individuals to use content found here on other websites (movie clips, music, etc.), these individuals are asked to credit this site for providing them with the material, not credit for actually making the material, as everything original here is Copyright Capcom.
All other original content viewed on this website is Copyright © 2002-2009 MegaManAyla.